There is so much to do and places to see in Prince Edward County! We have customized your experience to ensure you have the opportunity to enjoy all that the County and Pebbles have to offer. Scroll down to see our packages for this year.
---
Book your stay
Free All Inclusive upgrade. $400 value. Kayaks, SUPs, Snorkels, Bikes, Wi-Fi, Parking and more. Coupon: "All Inclusive" at Checkout. Book now.
---
Resort credits
Complimentary All Inclusive Sport Package with your reservation. Book now. Coupon All Inclusive.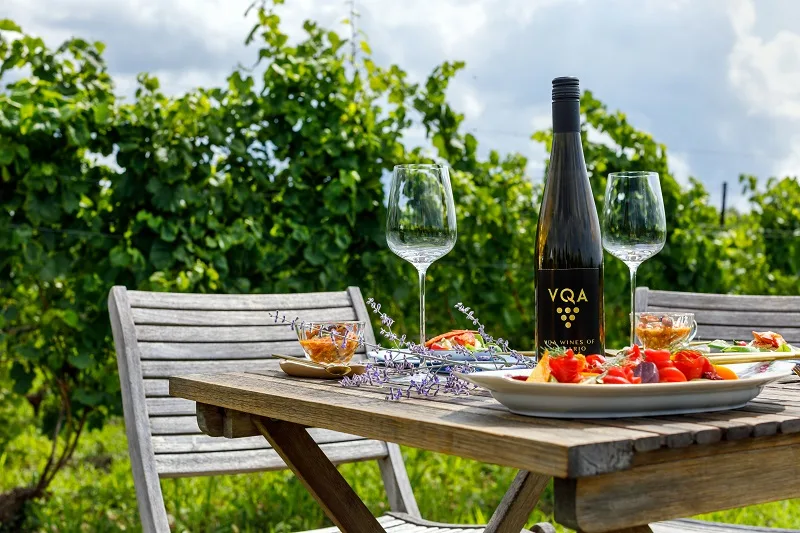 ---
Stay longer promotion
Take advantage of discounts by extending your stay. Add your coupon code at checkout.
3 nights – 5% off – Coupon – 3nights
4-6 nights – 8% off – Coupon – 4to6nights
7 nights – 10% off – Coupon – 7nights
8-14 days – 15% off – Coupon – 8to14nights
See our current promotions.
---
Packages
Culinary Arts
To visit The County is to taste The County. Around here we don't just talk about where our food comes from, but who grew, caught, chopped, brewed or fermented it. A glass of local libations is always in reach. Explore more than 40 wineries, a growing craft beer scene, cider, mead, spirits, sodas, and even kombucha. Book your package.
---
Cycling
Learn more about top Bike Trails in Prince Edward County. The County is well-known to cyclists. Its rural roads, gentle geography and pastoral settings are perfect for recreational cycling. Popular routes include wine country and amazing waterside vistas. Book the Package.
---
Book Club
Your trip just got a lot more literary, thanks to a curated book club — paired with a complimentary wine hour and an exclusive discount.One of the things — perhaps the only thing, honestly — that's easy to miss about vacations: having in-depth conversations with like-minded voyagers. But vacations don't have to be all impersonal chats about the weather (although those can be nice, too) — certainly not at a Pebbles, where hobnobbing with fellow travelers easily includes literary analysis of today's most thrilling contemporary fiction, thanks to our new book club. Learn More.
---
Photography
Come experience Pebbles Beach Resort and the Prince Edward Wildlife Area through your camera lens and let us help you take photos that last a lifetime. A short adventure weekend of wildlife photography workshop. Add to your birds and wildlife photographic portfolio. Book your package.
---
Hiking
Discover the 10 Best Trails and Hikes in Prince Edward County. Looking for the best hiking trails in Prince Edward County? Whether you're getting ready to hike, bike, trail run, or explore other outdoor activities, Pebbles has curated over 15 scenic trails for our guests in the Prince Edward County area. Book your package.
---
Birding
Experience the Prince Edward Point National Wildlife Area during your stay at Pebbles! Whether you're a beginner or experienced birder, there's a world of joy out there for everyone. Look here for good places to bird in Prince Edward County, advice on how to get started and other resources. Book your package.
---
Art
Looking to expand your creative circle? Join us for Art Saturdays! Community artists get together with Guests for an evening of creativity, conversation, and connection. This complimentary program for Pebbles guests helps participants to build confidence in the arts and promotes wellness through creativity. Book your package.
---
Stargazing
Our Stargazing Sites are located on our pebble beach and pasture setting away, allowing for nearly unobstructed 360-degree views of the sky. ​We sit under the darkest skies in North America and together with our platform, advanced telescopic equipment and knowledgeable guide, offer the ideal conditions to experience the night skies like never before! Book your package.
---
Retreats
Away from distractions and far from the hustle and bustle of the city, a retreat at Pebbles means you are in a relaxed atmosphere that is an ideal escape for productive meetings and gatherings. Our meeting venues overlooking the Pebbles Marina seat up to 30 guests in a boardroom or harvest table setting and is equipped with fully integrated A/V capabilities and abworld class Mackie sound system. Learn more.