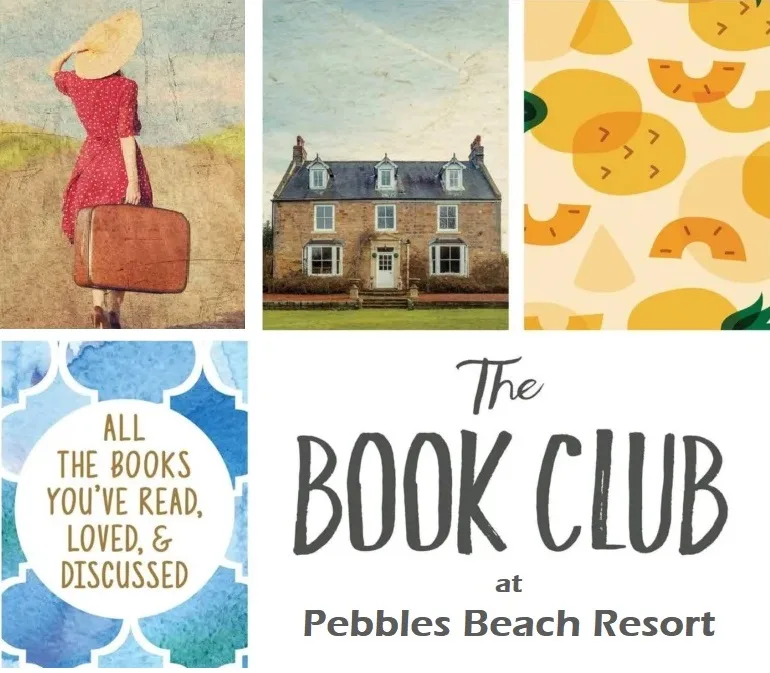 Your vacation at Pebbles just got a lot more literary, thanks to a curated book club — paired with a complimentary wine hour and an exclusive discount.
One of the things — perhaps the only thing, honestly — that's easy to miss about vacations: having in-depth conversations with like-minded voyagers. But vacations don't have to be all impersonal chats about the weather (although those can be nice, too) — certainly not at a Pebbles, where hobnobbing with fellow travelers easily includes literary analysis of today's most thrilling contemporary fiction, thanks to our new book club.
---
---
How it works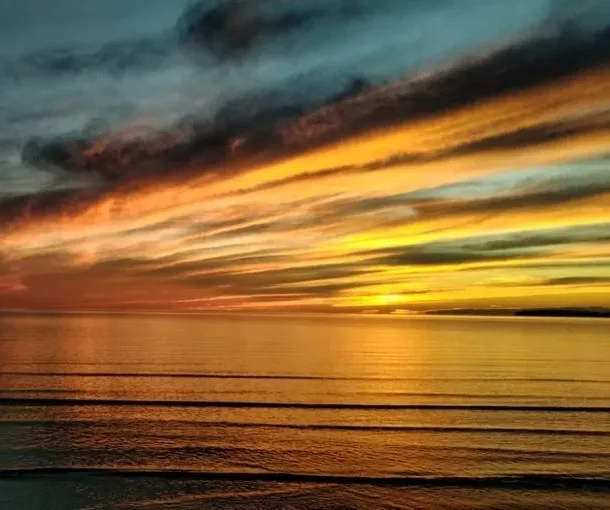 Pebbles will feature authors on some Saturdays. If your selected weekend doesn't feature an author, you may select a book for your group and we will curate your Bookclub weekend at Pebbles. Here are some steps.
Select a book from our list below (or your own book)
Invite 3 or more guests (4 guests per cottage) to join you for a Bookclub vacation at Pebbles
Select dates for your vacation that work for your group
Book your vacation
Pebbles will curate your bookclub weekend
---
Weekend Package
---
Check-in: Friday after 4pm
Beach Firepit Social 7pm Onwards
Meet other book enthusiasts
Plan your weekend literary routes
Rain option: social at Club House
Saturday
Presentation by an invited author (subject to availability)
Beach BBQ social
Checkout Sunday before 10am
---
Things to do, places to see, so many wines to drink…
Discover more in Prince Edward County with our curated activities, experiences and tours. Also see our other packages.
---
Our featured Book Club reading list
Where the Crawdads Sing
by Delia Owens and Delia Owens (author)
Summary: A #1 New York Times Best Seller and Reese Witherspoon Book Club pick, Where the Crawdads Sing is at once an exquisite ode to the natural world, a heartbreaking coming-of-age story, and a surprising tale of possible murder. Owens reminds us that we are forever shaped by the children we once were, and that we are all subject to the beautiful and violent secrets that nature keeps.
Average rating: 8.18
Educated: A Memoir
by Tara Westover
Summary: A #1 New York Times Bestseller, Educated is an unforgettable memoir about a young girl who, kept out of school, leaves her survivalist family and goes on to earn a PhD from Cambridge University. Educated is an account of the struggle for self-invention. It is a tale of fierce family loyalty, and of the grief that comes from severing one's closest ties. With the acute insight that distinguishes all great writers, Westover has crafted a universal coming-of-age story that gets to the heart of what an education is and what it offers: the perspective to see one's life through new eyes, and the will to change it.
Average rating: 7.95
The Vanishing Half: A Novel
by Bennett Brit and Brit Bennett
Summary: "The Vanishing Half" by Brit Bennett is one of the most talked about books of the year — a stunning page-turner about twin sisters, inseparable as children, who ultimately choose to live in two very different worlds: one black, and one white. It's a powerful story about family, compassion, identity and roots.
Average rating: 7.57
The Midnight Library: A Novel
by Matt Haig
Summary: Somewhere out beyond the edge of the universe there is a library that contains an infinite number of books, each one the story of another reality. One tells the story of your life as it is, along with another book for the other life you could have lived if you had made a different choice at any point in your life. While we all wonder how our lives might have been, what if you had the chance to go to the library and see for yourself? Would any of these other lives truly be better?
Average rating: 7.4
The Seven Husbands of Evelyn Hugo: A Novel
by Taylor Jenkins Reid
Summary: From the New York Times bestselling author of Daisy Jones & the Six—an entrancing and "wildly addictive journey of a reclusive Hollywood starlet" (PopSugar) as she reflects on her relentless rise to the top and the risks she took, the loves she lost, and the long-held secrets the public could never imagine.
Average rating: 8.32
The Silent Patient
by Alex Michaelides
Summary: Alicia Berenson's life is seemingly perfect. She is a famous painter and her husband, Gabriel, an in-demand fashion photographer. Until one evening, when Gabriel returns home late from work and Alicia shoots him five times in the face and then never speaks another word. #1 New York Times bestseller
Average rating: 7.76
Verity
by Colleen Hoover
Summary: Whose truth is the lie? Stay up all night reading the sensational psychological thriller that has readers obsessed, from the #1 New York Times bestselling author of It Ends With Us.
Average rating: 8.33
Eleanor Oliphant Is Completely Fine: A Novel
by Gail Honeyman
Summary: Eleanor Oliphant Is Completely Fine is about the importance of friendship and human connection. Smart, warm, uplifting, Eleanor Oliphant is Completely Fine is the story of an out-of-the-ordinary heroine whose deadpan weirdness and unconscious wit make for an irresistible journey as she realizes; The only way to survive is to open your heart. The # 1 New York Times Best Seller and Reese Witherspoon Book Club Pick is soon to be a major motion picture produced by Reese Witherspoon.
Average rating: 7.57
Little Fires Everywhere: A Novel
by Celeste Ng
Summary: Little Fires Everywhere explores the weight of secrets, the nature of art and identity, and the ferocious pull of motherhood – and the danger of believing that following the rules can avert disaster.
Average rating: 7.28
The Guest List: A Novel
by Lucy Foley
Summary: A wedding celebration turns dark and deadly in this deliciously wicked and atmospheric thriller reminiscent of Agatha Christie from the New York Times bestselling author of The Hunting Party.
Average rating: 7.24