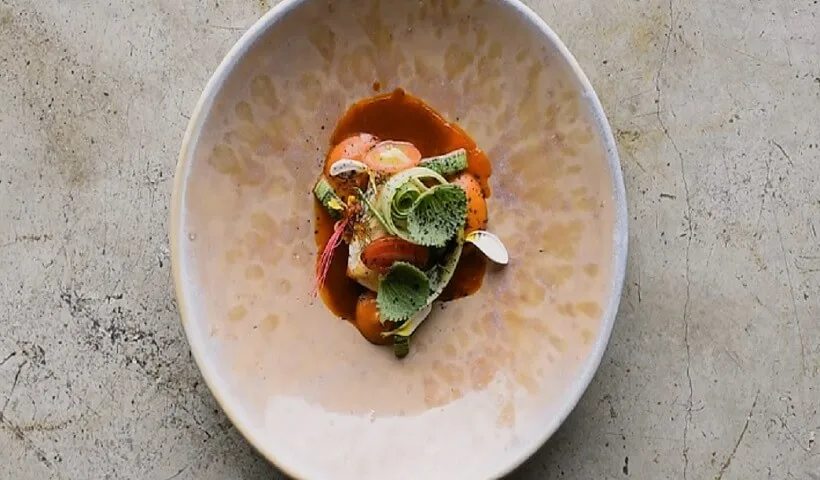 Taste the "Bounty of The County"
The Pebbles "Bounty of The County" culinary service includes a concierge service to answer your questions and to help you plan your vacation.
To visit The County is to taste The County. Around here we don't just talk about where our food comes from, but who grew, caught, chopped, brewed or fermented it.  A glass of local libations is always in reach. Explore more than 40 wineries, a growing craft beer scene, cider, mead, spirits, sodas, and even kombucha.
During your stay with us, we will have you discovering and enjoying the best of Prince Edward County with our Taste The County experience of Restaurants, Craft Beer, Wine and More. Pebbles serves up big memories + big experiences. It's hip to be local.
---
Weekend Package
Guaranteed lowest rate
More than four guests? See our group rates.
Features of our cottages
Select "culinary" option at checkout.
---
Plan your Wine Routes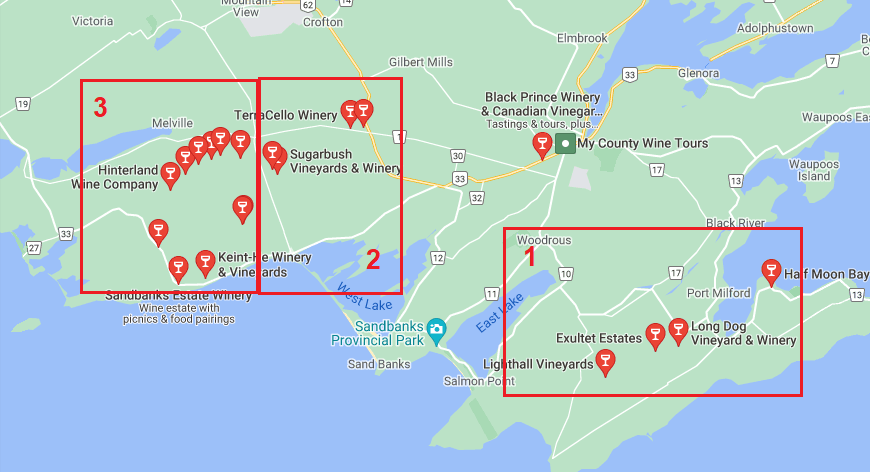 ---
Check-in: Friday after 4pm
Beach Firepit Social 7pm Onwards
Meet other culinary enthusiasts
Plan your weekend culinary routes
Rain option: Social at Pebbles Club House
Saturday
Presentation on taste trail routes, Q&A
Beach social around fire pit (if weather permits)
Checkout Sunday before 10am
---
Stay longer promotion
Take advantage of discounts by extending your stay. Add your coupon code at checkout.
3 nights – 5% off – Coupon – 3nights
4-6 nights – 8% off – Coupon – 4to6nights
7 nights – 10% off – Coupon – 7nights
8-14 days – 15% off – Coupon – 8to14nights
See our current promotions.
---
Discover Wines of Prince Edward County
Ontario's wine regions are diverse. Each community has its own vibe and specializes it different kinds of grapes and wine styles. Located on the north-eastern shores of Lake Ontario and surrounded on the north and east by Bay of Quinte, Prince Edward County is one of Ontario's popular winegrowing regions, boasting over 50 vineyards and 30 wineries.
With its limestone-rich soil and cool climate (thanks to the lake breezes blowing in from Lake Ontario and Bay of Quinte) Prince Edward County has the perfect conditions for growing grapes. And nothing expresses The County's terroir better than the wines being produced here. Here's our guide to sipping your way through the hidden-gem wineries in Prince Edward County.
The perfect place to start exploring the wineries of PEC is Black Prince Winery. Named after a legendary Edwardian prince, this charming winery sits on a sprawling 50-acre estate in Picton. It's one of the oldest County wineries and the first in the region to use local County oak barrels.
Another County winery in the area is Three Dog Winery, whose award-winning, everyday wines are popular with locals and visitors. The 100-acre property, which owners John and Sacha Squair purchased in 1998, features an outdoor kitchen, a patio, and a bottle shop. There's also a spacious lawn dotted with picnic benches and bright red umbrellas where you can enjoy live music, rustic wood-fired pizza and a tasting flight when the weather is warm.
Pair great wine with an epic County sunset at Harwood Estate Vineyards, just a three-minute drive from Traynor Family Vineyard. Open year-round, it's one of the few wineries in Ontario that's completely powered by solar energy. The working winery, barrel cellar and tasting room are located inside a rustic tin barn that sits right in the middle of the vineyard, so you can enjoy views of the beautiful vine rows or watch the winemakers at work while sipping on a glass of their handcrafted estate wines, which includes two signature red and white blends created by winemaker Karlee Moore.
Discover wine routes here.