Stargazing Platform
​Our Stargazing Sites are located on our pebble beach and pasture setting away, allowing for nearly unobstructed 360-degree views of the sky. ​We sit under the darkest skies in North America and together with our platform, advanced telescopic equipment and knowledgeable guide, offer the ideal conditions to experience the night skies like never before!
Date: June 10, 2023
Schedule:
8:00 pm – Indoor Presentation on Astronomy
9:00 pm – 11:00pm – outdoor presentation and tour of the stars, star stories, telescope observation
Use coupon STARGAZE at checkout. See details below.
---
Book your stay
---
Aren't staying at Pebbles? Buy a ticket.
This event is complimentary for Guests staying at Pebbles Beach Resort.
---
---
Stargazing with Caroline El Khoury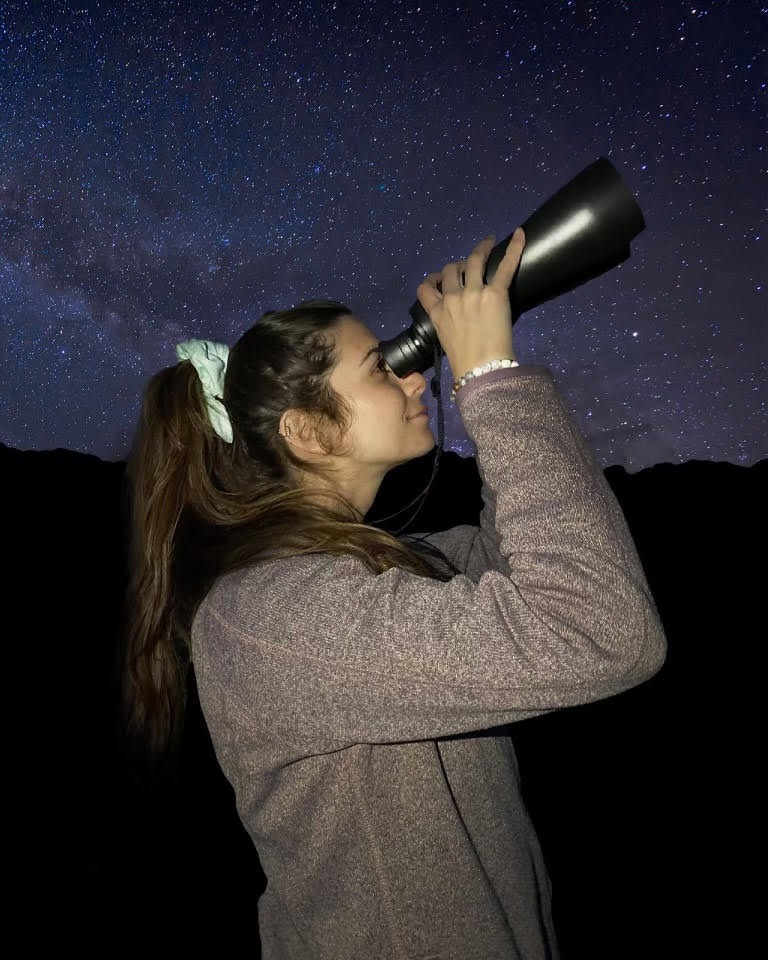 Meet Caroline, a passionate astronomer and experienced educator, with a love for adventure! She has been a local resident astronomer and telescope operator at the University of Toronto, the Manitoulin Dark Sky Preserve, and the Killarney Dark Sky Preserve, to name a few. Bio.
---
Dark & clear night time skies.
Pebbles is surrounded by 1000 acres of crown land at the Prince Edward Point National Wildlife Area. The resort offers guided solar and stargazing from the Resort's vantage as among the best places for astronomical observations in North America, with dark & clear night time skies. Guided stargazing excursions as well as daytime interpretation of the sun using a solar telescope are available. Learn about the ancient origins and makeup of our solar system, our galaxy, and the universe itself. Check out major constellations and the magnificent Milky Way like you've never seen it before.
---
Weekend Package
---
Check-in: Friday after 4pm
Saturday
Orientation
Location: 10am at the Pebbles Clubhouse
10:00 am – Presentation on tours, Q&A
12:00 pm – Winery tour option* (12pm – 3pm)
Stargazing schedule 7pm – 11pm
Location: Pebbles Clubhouse / Beach
7:00 pm – Plan your weekend stargazing maps; Meet other astronomy enthusiasts
8:00 pm – Indoor Presentation on Astronomy
9:00 pm – 11:00pm – outdoor presentation and tour of the stars, star stories, telescope observation
Checkout Sunday before 10am
* Fees apply
---