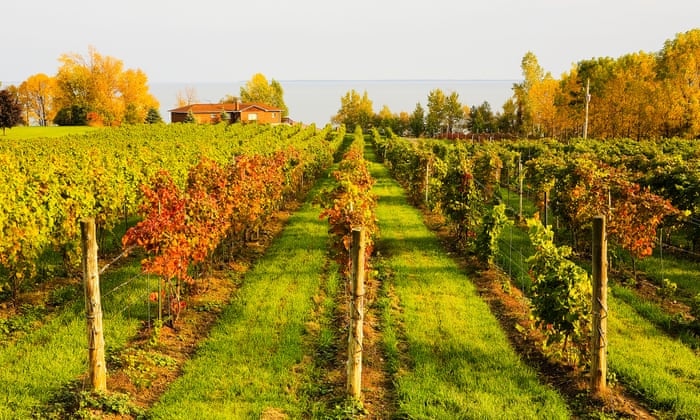 Pebbles offers our guests a curated experience of Prince Edward County. Choose from winery, brewery and cidery tour packages. Enjoy a day of shopping, visits to museums, attractions such as Lake on the Mountain. Contact us for details.
---
---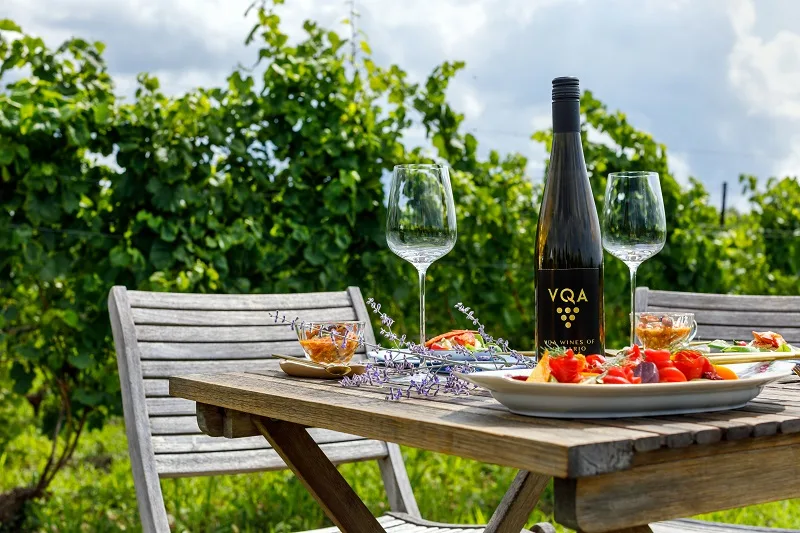 ---
Check-in: Friday after 4pm
Beach Firepit Social 7pm Onwards (or at the Club House)
Meet other culinary enthusiasts
Plan your weekend wine routes
Rain option: Social at Pebbles Club House
Saturday
Presentation on wine routes, Q&A
Wine tour (11:30am to 4:30pm)
Beach BBQ social (if weather permits)
Checkout Sunday before 10am
---
Tour group sizes
Winery tours usually include three wineries/cideries/breweries with the first one being an early lunch stop with 11:30am pick up and drop off around 4:30pm at Pebbles.
Up to 6 guests – Limo Tour
Up to 8 guests – Limo Tour
Up to 11 guests – Sprinter Bus
Up to 20 guests – Bus
Please contact us to check availability, rates and to enable us to design a tour that works for your group. All zones, schedules, rates and stops are subject to change.
---
Zones
Zone 1: Milford and Picton
Zone 2: Bloomfield
Zone 3: Wellington
Zone 4: Wapoos
Zone 4 (not on the map below) may include stops at County Cider, Wapoos Winery, Creesy Mustard and possibly Lake on the Mountain. Zone 4 is one of the prettiest drives in Prince Edward County and covers County Road 7 and 8. Routes and rates are subject to change.
What's included?
Pick up and drop off at Pebbles Beach Resort
Exclusively for Pebbles guests
4.5 hours approximately with 3-4 stops
Terms and Conditions
First stop is a lunch stop at a winery, brewery, cidery or restaurant.
Tastings not included. Tour only includes transportation.
Eating and drinking strictly not permitted at all times in vehicles.
Tours booked and managed by third party tour operators
Tour Contract is between guest and tour operator.
Surcharge fee of 30% for Zone 2, 3 and 4.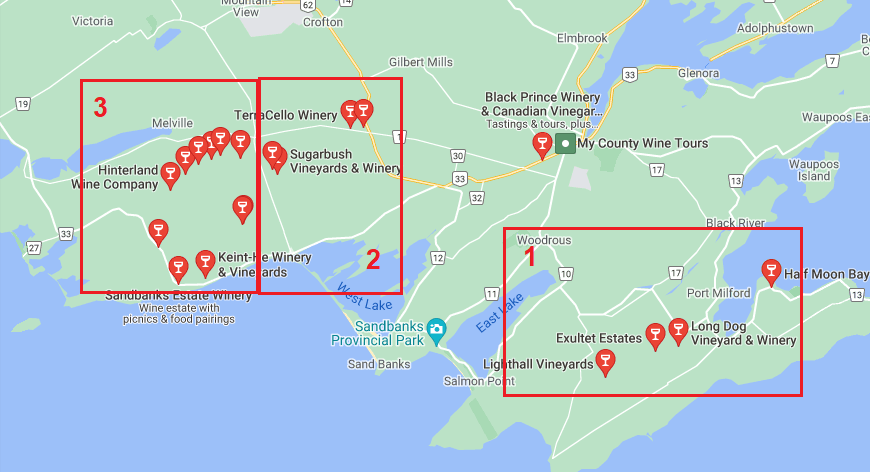 ---
Tour Schedule
Subject to availability- 11:30-4:30pm
Pick up and drop off at Pebbles Beach Resort
4.5 hours approximately
Visits 3-4 wineries


---
Vehicles
Licenced vehicles with valid permits.
Up to 6 guests – Limo Tour
Up to 8 guests – Limo Tour
Up to 11 guests – Sprinter Bus
Up to 20 guests – Bus