"Pebbles is inspired by Nordic concepts of hygge, nature and simplicity- an experience that brings back the nostalgia of country living of a bygone era."
---
Pebbles is a very special place
A vision to share a stunning piece of Prince Edward County with our guests- a kilometer of waterfront, one of two private marinas in the County and amazing nature, art and culinary experiences. It is a privilege to share this special place with our guests- one of fifteen national wildlife areas and beaches.
---
Our Promise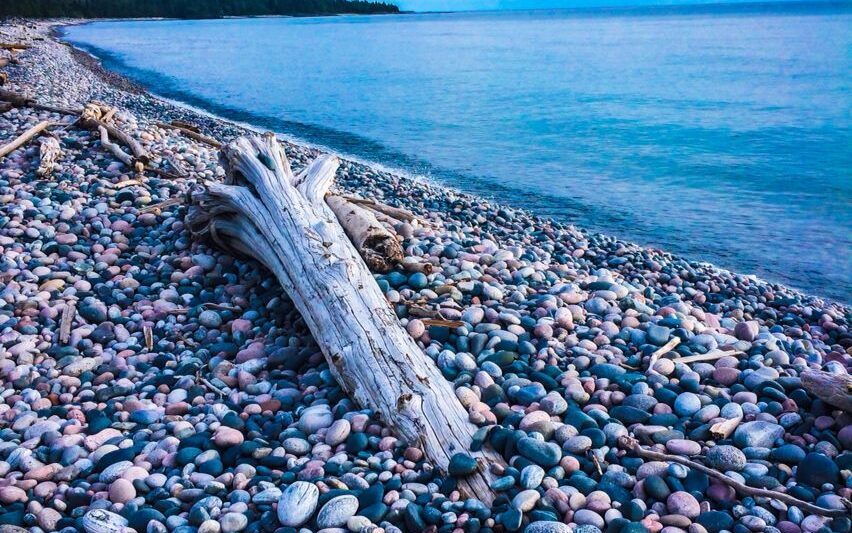 Closer to nature. Pebbles is Prince Edward County's newest resort. Our promise is to offer our guests an experience that brings back the nostalgia of country living of a bygone era. An experience that brings you so close to nature, culture and art that you can feel it all breathe as one. Think of Pebbles as an oasis of comfort in a naturally wondrous environment.
More space. There is much more to do outdoors. You don't visit Pebbles to stay indoors. The resort is located on an expansive 30 acres with over 2600 feet of waterfront and surrounded by 1000 acres of crown land with spectacular cycling, hiking, swimming and fishing.
More private. It's a different experience at Pebbles with more space, privacy and more private access to the beach, nature and night sky. Away from crowded beaches and towns. Our guests want a different immersive experience. Pebbles does not have day visitors. Our guests have exclusive access to the property at all times. You would never be seated next to a stranger who has dropped by for a couple of hours.
Enjoy the outdoors. We want our guests to rejuvenate their inner beings while at Pebbles. Our cottages are inspired by chic Scandinavian design, comfortable and offer everything you could possibly need for an amazing vacation.
---
Nordic lifestyle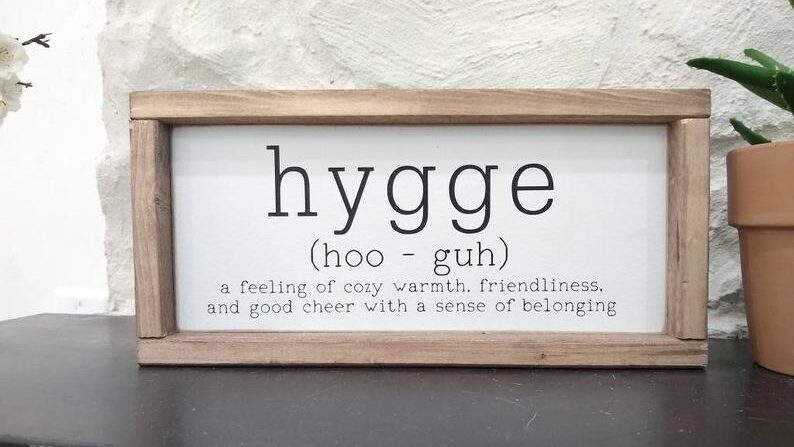 The Nordic lifestyle [and hygge] basically embodies the feeling of when you go away on vacation and forget about the past and future and just focus on the present.
hyg·ge/ˈh(y)o͞oɡə,ˈho͝oɡə/Learn to pronounce noun ~ A quality of coziness and comfortable conviviality that engenders a feeling of contentment or well-being (regarded as a defining characteristic of Danish culture).
---
THE CONCEPT
An escape for nature lovers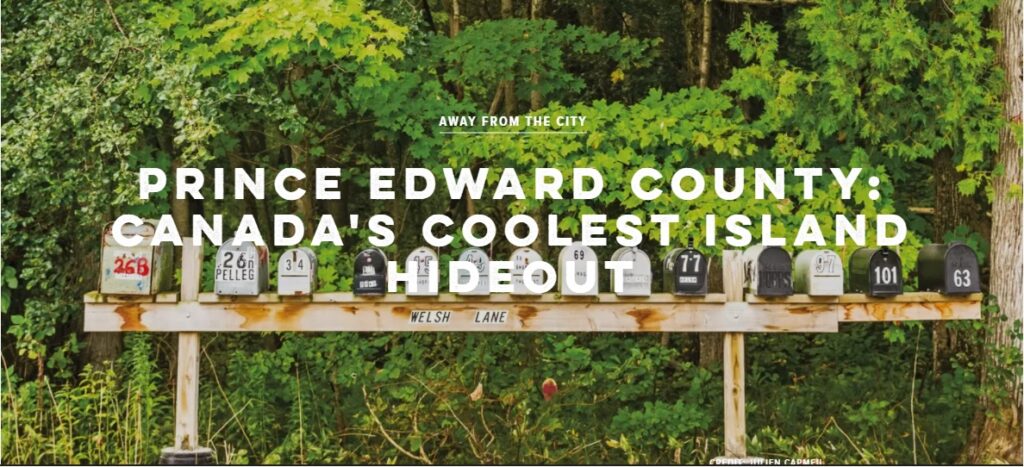 Guests have enjoyed our property for over three decades, first as the Ducks Dive scuba center and now as the Pebbles Beach Resort- well before Condé Nast and Vogue discovered Prince Edward County.
With fully equipped 1-4 bedroom cottages and villas on a large property with amazing beachfront on Lake Ontario, this destination is unique in many ways. It offers an immersive experience for guests looking to engage with nature. And lots of space to make memories for your wedding and corporate retreat.
"A short hop from Toronto, this grassroots island on Lake Ontario is whittling a reputation for its independent restaurants, wine, upcycled hotels and funky vintage stores." – Condé Nast
---
Preserving nature is dear to us
Pebbles is surrounded by North Americas largest bird migratory path. We take our responsibility to respect our place seriously. There is no other location on the Canadian side of Lake Ontario where birds are known to occur in such high densities during migration. More than 300 species of birds have been recorded on the point, including songbirds, waterfowl, owls and hawks. In 1998, Prince Edward Point was designated part of the Prince Edward County South Shore Important Bird Area (IBA) by Bird Life International.
Steps we have taken to minimize our carbon foot print and impact. We welcome your suggestions on other measures we could adopt.
Motion sensor lights through out. Birds are disoriented by lights at night. We have focused on a balance between guest safety and minimizing light pollution. Most of our outdoor lighting has motion sensors.
We encourage guests to reuse linens to minimize our volume of laundry.
Environmentally friendly laundry products: We use only non phosphate and environmentally certified such as Tide purclean™ Liquid Laundry Detergent– the 1st plant-based detergent with the cleaning power of Tide and Seventh Generation™ Free & Clear.
We make an effort to use products from Certified B Corporations– a new kind of business that balances purpose and profit. They are legally required to consider the impact of their decisions on their workers, customers, suppliers, community, and the environment. This is a community of leaders, driving a global movement of people using business as a force for good.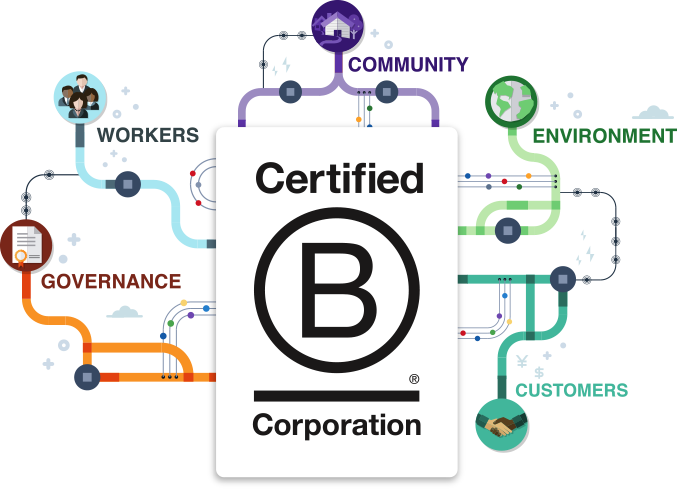 ---
Unique Experiences
Nature has a voice. It's a language humans understand intuitively. When a wolf howls, birds chirp, a tree moves in a summer breeze, you can't help but hear the history it sings. Explore nature up close, experience Pebbles. Our promise is to offer our guests an authentic experience that brings back the nostalgia of country living of a bygone era.​
Our design philosophy has driven our work. We have added layers of warmth throughout using natural materials, textures and colour. Outside, we created lots of common areas and activities for guests to enjoy time with family and friends, by the water and in our pasture lands.
We want our guests to have unique and memorable experiences. Examples include a Cocktails Food Truck evening, a pig roast under the stars entertained by our Chef's hilarious stories and our local folk musician or our morning nirvana events that include yoga on paddle boards and forest bathing walks.
---
Simple Pleasures
Our guests are looking for an escape from their everyday lives in Toronto, Montreal and Ottawa. An Oasis. They want a calm, private place to reset, replenish and enjoy nature. Share special moments with friends and family. Enjoy immersive outdoor activities like biking, hiking, swimming and more. Winery tours, Farm to Table Meals, roasting marshmallows on a crackling fire pit on a starry night.
"In the last few years, PEC has become a weekend alternative for Torontonians who don't want to spend half their weekend stuck in traffic getting to Muskoka cottage country, and who prefer touring vineyards and eating inspired farm-to-table meals to canoeing and drinking beer." – Vogue
---
LOCATION
Away from it all
Located on pristine beaches surrounded by the 1000 acre Prince Edward Point Bird Reserve, the resort is a place to connect with nature and engage with your favourite activities like biking, hiking, snorkeling and much more. The beach front is an extension of one of 15 national wildlife reserve beaches in Canada.
An experience that brings you so close to nature, culture and art that you can feel it all breathe as one. Think of Pebbles as an oasis of comfort in a naturally wondrous environment.
With almost a mile of secluded pebble beach on Lake Ontario and surrounded by North America's largest bird migratory reserve, you can hit pause on a fast-forward life once you escape to Pebbles.
---
THE ARTS
Inspired by the Group of Seven.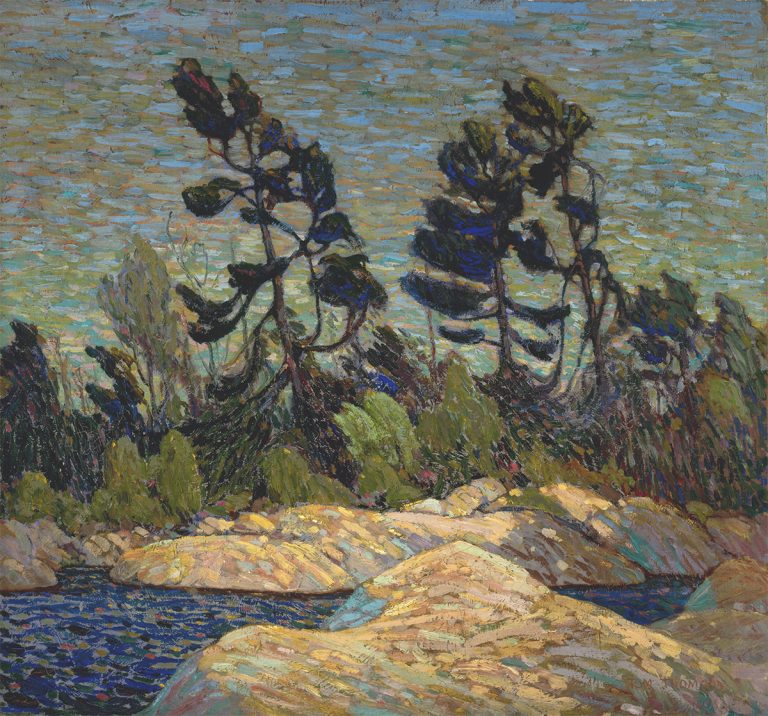 Our vision is to provide guests with an experience that includes nature, art and culture. The Group of Seven were inspired by the unique mix of rock, coniferous and deciduous trees and landscapes rippled with streams, rivers and lakes that is the canvas of Canada's impressionist legacy. We will help our guests discover the Group of Seven haunts and perspectives and explore more recent backdrops of other famed Canadian painters. Even better – bring your brushes. As we plan to have art classes this summer! Learn more.
---
EXPERTISE
Property Management
The property is managed by an experienced eco-tourism hospitality team with extensive experience in delivering a unique guest experience.
Inspired by the Delos Standard. Get outdoors! Over 90% of our lives are spent indoors. Indoor environments can influence almost every aspect of our lives, from our moods and energy levels to how well we sleep and how productive we are throughout the day.
Modern life has had an increasingly negative impact on our overall well-being, with sedentary behavior, unhealthy diets, pollution and nature-deprivation leading to health complications, social isolation, loneliness and stress. By enhancing the quality of our indoor elements, we can transform our built environments into vehicles for health and well-being.