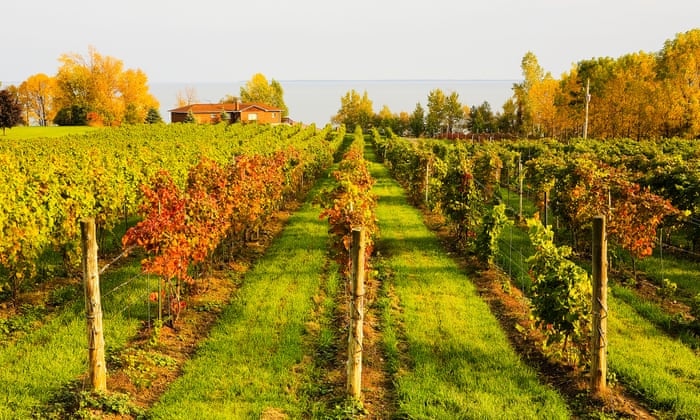 Discover and book our curated offering of unique experiences in Prince Edward County.
Go beyond a typical tour. Pebbles experiences are unique activities designed and led by inspiring locals. Book today. No stay required.
Wine, Bike, Brewery, Art, Museum, Scenic tours and more. Discover Yours.
---
Winery/Brewery Tours
A visit to carefully curated wineries and breweries to ensure you get a well-rounded and balanced taste of what the region has to offer. Itineraries are booked in advance. We welcome your requests but can't guarantee them. Details.
---
Pebbles Picnics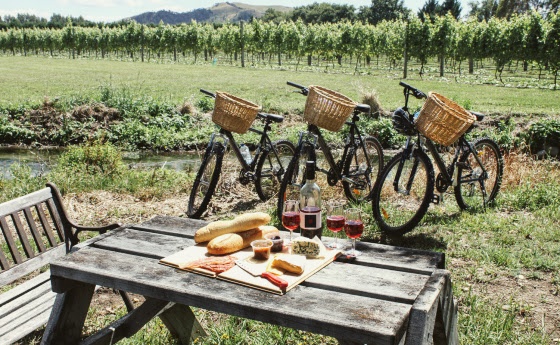 A basket packed with unique and local goods for your next-day outing. Pebbles has curated picnic baskets specially for our guests. You won't find many of these delights at your premium grocery store. We have carefully planned our mix of food and beverages to help our guests enjoy their time on the property. Details.
---
Historic Walking Tours
We offer historic walking tours of downtown Picton during the tourism season. These 90-minute tours led by experienced guides take visitors on a journey into the past. Contact us for details.
---
Cycling in the County
Prince Edward County is well-known to cyclists. Its rural roads, gentle geography and pastoral settings are perfect for recreational cycling. Popular routes include wine country and amazing waterside vistas. We offer guided bike tours and information to help you plan your own tour. Details.
---
Activity plans
Plan your activities with this useful daily planner. Details. Also see our other experiences, cycling, activities and beach pages!
---
Questions?