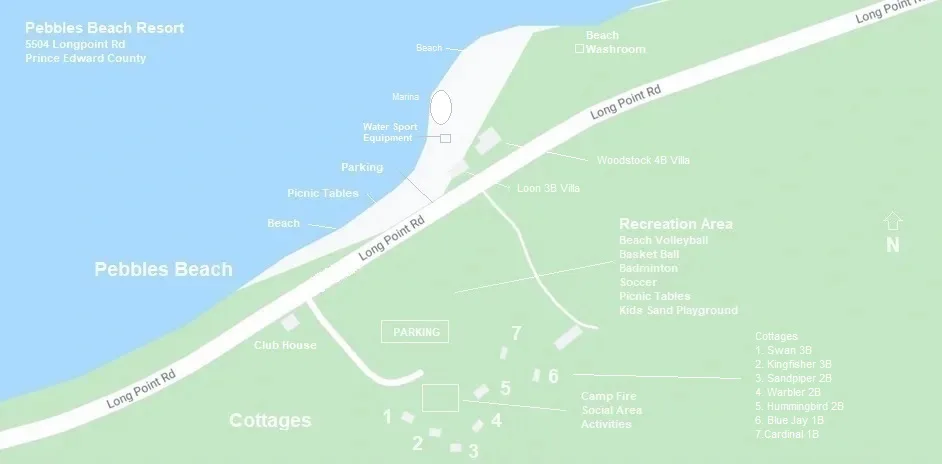 The cottages are conveniently located in a cluster close to the social area and community fire pit. The recreation area incudes beach volleyball, kids play area, badminton, soccer, basket ball and many other activities.
The beach is a short walk – about 400 feet from the cottages. Guests can drive to the beach from the cottages with their picnic hampers.
See these links for additional details.